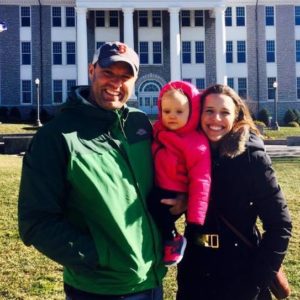 About North Fork Design Build, Charlottesville VA
For the last 20 years, principal owner Zeb Bogdanich has been renovating homes, restoring homes, and building new homes. His connection and love of building goes back even further, as he and his sister, Aliza, worked side-by-side with their parents, Greg and Judy, to completely gut and restore their childhood home in the Historic District of Canaan, NH. After selling that home, the family decided to buy another house and repeat the process, in beautiful and picturesque Lyme, NH. It was there in those New England beginnings, that Zeb gained the appreciation for quality craftsmanship and where his creativity started for the design build process.
Since then, Zeb has taken this skill set and become a Virginia Class A general contractor. In particular, he has a keen eye for fine woodworking and trim details, which have been a calling card for the houses he has worked on. However, he has that same attention to detail from the start of the project to the very end of the project, with a very hands-on approach to general contracting. For each project there has been one thing in common, which is that Zeb has taken great pride in making the house a HOME.
Zeb and his family live in Ivy VA just outside of Charlottesville, VA with his wonderful wife, Jami, and their daughters Avery, Mary Grace, and Briar.
Testimonials
"We cannot say enough good things about North Fork Design Build. Working with Zeb was a complete joy. He did a full home remodel for us in Arlington, VA. His attention to detail and pride in his work was next level. He adhered to his proposed time line, had amazing attention to detail and saw the project through to completion, and then continued to support us even after he had technically completed the project. We have done quite a few renovations/ remodels previously and Zeb is head and shoulders above anyone we have ever worked with. In fact, we begged him to come back to NOVA if we ever build again!"
Heather Bensten Schone, Mclean, VA
"Zeb from North Fork Design Build built my 2 million dollar home from the ground up. It was an absolutely wonderful experience in every way. He is patient , professional and creative. His honesty and genuine likability made him a permanent member of our family"
Pam Webb, Centreville, VA
"As the busy mother of five small children when I faced building our family's custom home, I felt very lucky to have Zeb working as the project manager! We had a great rapport! He was patient, flexible, knowledgeable, detailed, punctual, and my husband and I really valued his advice! He always went the extra mile!  Our personal highest recommendations!" – Ryan & Betsy Bensten, Mclean, VA
"We are thrilled with the outcome of our renovation project that Zeb ran as the project manager. The full-time, on-site supervision meant that Zeb was always available. His responsiveness and willingness to work with our changes, as well as his ability to accommodate our schedule, was critical to the success of the project. Zeb and his team did an exceptional job from start to finish." – Brandon & Marta Flickinger, Falls Church, VA